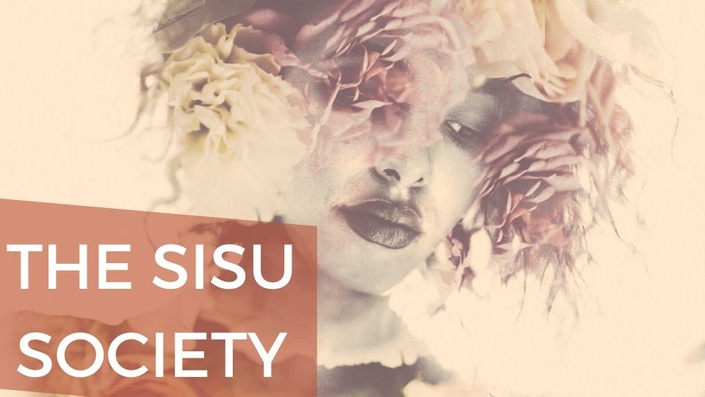 THE SISU SOCIETY
An Online Community for Devotional Love, Embodiment and Feminine Grit
Why Sisu?
Sisu is a Finnish word meaning extraordinary determination and resolution in the face of adversity. Sisu is an action mindset which enables people to reach beyond their present limitations, take action against all odds and transform barriers into frontiers. This is a universal capacity we all have, but because of our "two day delivery" society, most do not have the patience to bring this gift to fruition.
When I first heard the word sisu, my entire body melted and vibrated at the same time — this was the word I was looking for. This is the path I'm meant to live.
Living in your Feminine is not for the half-hearted. It is the path of the courageous. It takes Joan-of-Arc-Level bravery to reveal your heart, remain devoted to Love more than humans themselves, stay in uncomfortable situations and feel what you feel while making room for bigger truths to exist.
The Sisu Society is a new world we're creating where closed-heartedness is a thing of the past. We open to ourselves, we open to other and we open to life.
THE PATH OF DEVOTION IS NOT FOR THE UNWILLING OR FAINT OF HEART.
Are you meant for the Sisu Society?
Are you ready to commit to feeling ALL THE FEELS, including heartbreak, pleasure, creation, destruction, elation, pain, and everything in between?

Are you interested in learning how to feel what you feel while also summoning sisu to take action when needed?

Are you desiring a safe haven for revealing your personal truth while also learning about the greater collective?

Do you want to learn about many topics including devotional love, relationships, partnerships, feminine and masculine, shadow sides, human design, kundalini practices, embodiment, creativity and more?

Are you frustrated by your ability to have all the ideas but you lack on the follow-through?

Do you often feel there's no time to read all the books and do all the courses, so you wish someone else could break it down for you?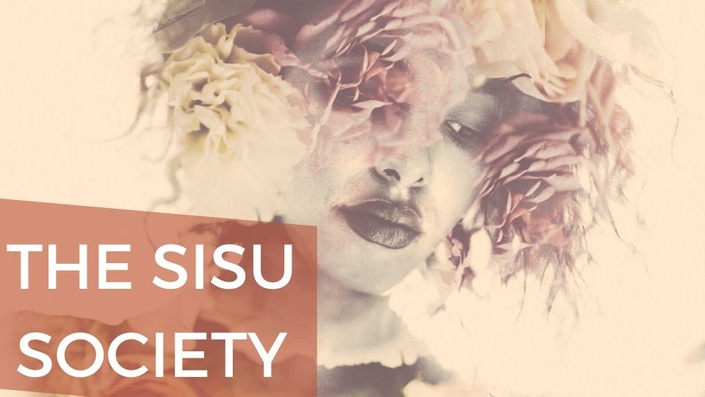 THE SISU SOCIETY
An Online Community for Devotional Love, Embodiment and Feminine Grit
The Sisu Society Agreements
We commit to taking full responsibility for our feelings.

We acknowledge that taking responsibility is the opposite of self-blame. It is full ownership of expression, embodiment and being a "fuck yes" to feeling alive.

We commit to Amor Fati, which means, we love whatever comes up — we know there is medicine within everything (even if it doesn't feel good).

We commit to loving the part of our brothers and sisters that is the Divine Itself, even when we are miffed and in the feels.

We commit to doing the work instead of cancelling the work. We believe a little each day is better than feeling overwhelmed (which normally leads to doing nothing at all).

We commit to being responsible for feeling pleasure in our own bodies. We are willing to create our own pleasure both in the mundane and in the magic.

We commit to both our Feminine and Masculine. We honor our emotions while honoring our capacity to hold them with determination.

Creativity and sexuality are our birthright. We are determined to claim our expression, knowing that eroticism is life itself.
FOR $19/MONTH YOU WILL RECEIVE
2 Live Calls in the Facebook Community per month

Guided Embodiment Practice(s) each month

A Facebook Community for Sisu Society members

A living, breathing resource list of books and practices for strengthening devotion, embodiment and inner will

Access to all lessons in the archives

Tools to help you move from your head and into your body

Practices for healthier relating (from human design to nonviolent communication to tantra to plant healing)
Course Curriculum
MAY 2020
Available in days
days after you enroll
JUNE 2020
Available in days
days after you enroll

"Working with Madelyn has been life-changing. I went from barely feeling my emotions to being able to tap into the depths of my body and viscerally feel my feelings. What's even more amazing is that I'm now WILLING to feel my feelings. I hadn't allowed myself to cry in front of others in almost a decade... and the other day, I openly cried in front of my powerlifting coach at the gym. Wow. By feeling the full depths of my emotions, I've become much more comfortable with open, vulnerable communication, where I am comfortable revealing my truth to others. Madelyn's a true light, and I would recommend her coaching to anyone who wants to deeply get in touch with their bodies and emotions.
- Melody C, Life Coach
WHAT THIS IS NOT
This is not a pigeon-holed playing field. This is a playground for exploration across the board. Some topics may not resonate with you and that's good. You're learning discernment.
This is not 1:1 coaching. This is a place for community and private group teachings with Madelyn Moon every month.

This is not a place for closed-heartedness. When you join the Sisu Society, you are agreeing to a higher standard of living and loving.
Your Instructor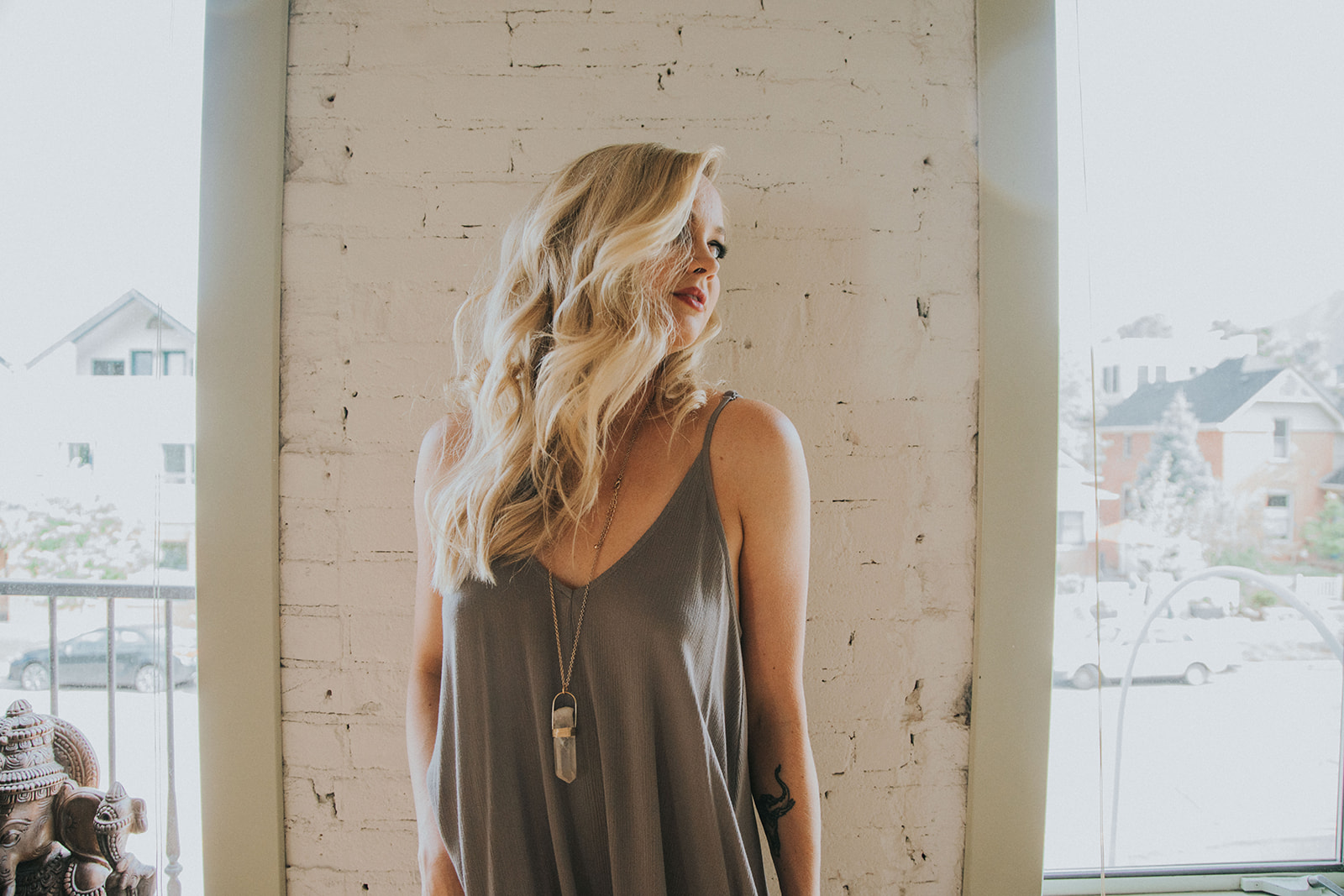 Madelyn Moon is a walking permission slip: committed to radical truth telling in her top 50 ranked podcast, coaching practice and her various teaching platforms.
Her soul, being both really old and quite young at the same time, allows her to access wisdom beyond the present society and catalyze it into digestible, earthy knowledge for modern women and men.
Madelyn is on a spiritual quest to reveal the art of embodying opposite elements across every spectrum: water with fire, mystical with realism, alchemy with presence, alpha with omega, and light with dark. She knows there is no better metamorphosis than that of learning to welcome the entire human experience.
While the shedding of a skin may be a deep process, there is no need to make it so serious. Madelyn believes humor is one of the highest levels of spirituality and is committed to revealing how spirituality can be rich with pleasure, play, sensuality, intimacy and innate freedom.
NOTE FROM MADELYN
Firstly, I'm so happy you've found yourself on this page. There's a reason you're here, inching your way down the page bit by bit wondering, "Is this for me?"
For six years, I have been creating free content on the Mind Body Musings Podcast. I was one of the first solo female hosts in the health category. When there was no other female host to look to, I saw that as an opportunity to say, "ME!"
For eight years, I have been coaching women and men through massive transformations, blocks and dreams. I started doing this career when only a handful of people were doing so (and only a handful of youthful people too).
For nine years, I have invested hundreds of thousands of dollars into myself. I've poured my heart, money and energy into coaching, training, ceremonies, courses, books, teachers, retreats and more. I've paid money so that I could have my heart broken open, smashed on, put back together and then ripped open again. I LOVE this work, and I'm committed to showing up fully no matter what.
For my entire childhood, I was not encouraged to feel my feelings. I wasn't "allowed" to be mad or have "negative" human emotions. Since reaching adulthood, creating my own sovereignty and finding so much pleasure in the feels, I have gone through the trenches and back to learn how to teach the craft of emotions. This is the place to come if you desire this path as well.
I have lived the path of Sisu.

I've created the Sisu Society for those who want to go deeper -- for those who want to invest in themselves, even if it's just $19/month. This is my new platform for teaching. As much as I love making free podcasts, I'm craving (as the Projector I am) a smaller, more intimate, connected group. So here we are.
When you join the Sisu Society, you are receiving not just my personal knowledge, but also, all the nuggets of wisdom I have picked up along the way. All the teachers, the courses, the trainings. You will be accessing wisdom that goes throughout lineages and you will have an intimate place to share with. Welcome.
"Your work is to discover your world and then with all your heart give yourself to it."
— Buddha
Frequently Asked Questions
When does the course start and finish?
When you register, you will receive immediate access to the modules and lectures. And the good news is -- we never finish!
How long do I have access to the course?
How does lifetime access sound? After enrolling, you have unlimited access to this course for as long as you like - across any and all devices you own.
What is the refund policy?
There is a no-refund policy, but you can cancel your membership at any time in the student portal before your membership renews.